Nationally, Demand Is High and Supply Is Very Low
The latest buyer and seller
activity data
from the National Association of Realtors® (NAR) indicates buyer traffic heavily outweighs seller traffic today, as shown in the maps below. There are far darker blues (strong buyer activity) on the left and much lighter blues (weak seller activity) on the right. In other words, this shows how the demand for homes is significantly greater than what's available to purchase.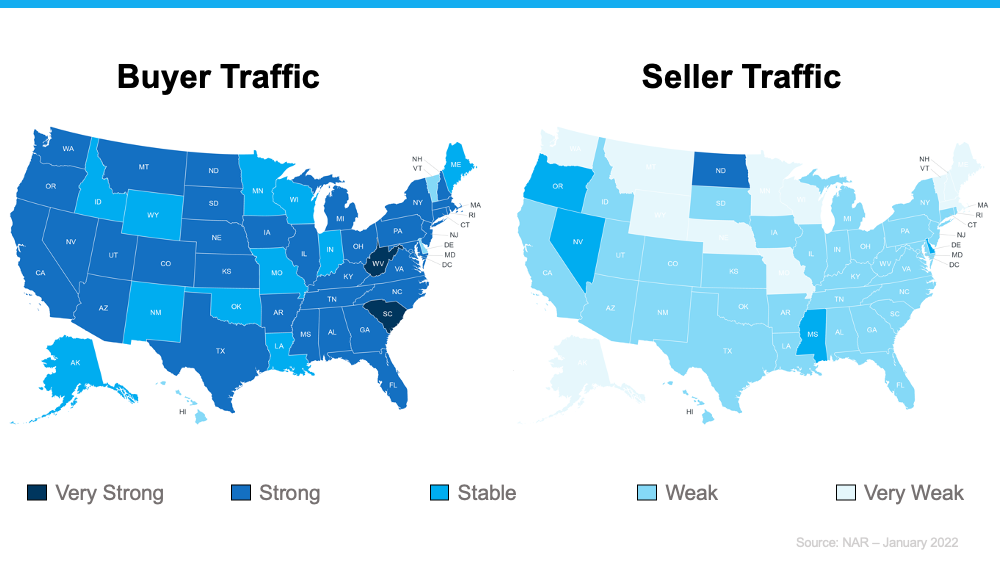 What Does This Mean if You're a Seller?
Ultimately this means that if you place your house on the market you should get multiple offers maybe even a bidding war. As long as the selling inventory stays lower than the buyers you are in the catbird seat.

What Does This Mean if You're a Buyer?
First, make sure you have a trusted professional on your side. Orr Team eXp Realty will help you understand your local market and work with you to
act quickly
when the time is right. Strategy on making the right offer is very important.
Bottom Line
Whether you're a homebuyer, seller, or both, knowledge truly is power. Let's connect today so you can better understand what's happening in our local market and achieve your homebuying and selling goals this year.