Real estate has been on a winning streak for the past eight years, consistently gaining traction as the best
long-term investment
. Homeowners have had their cake and eaten too. Sitting pretty in their investment which has really done some incredible increases this year.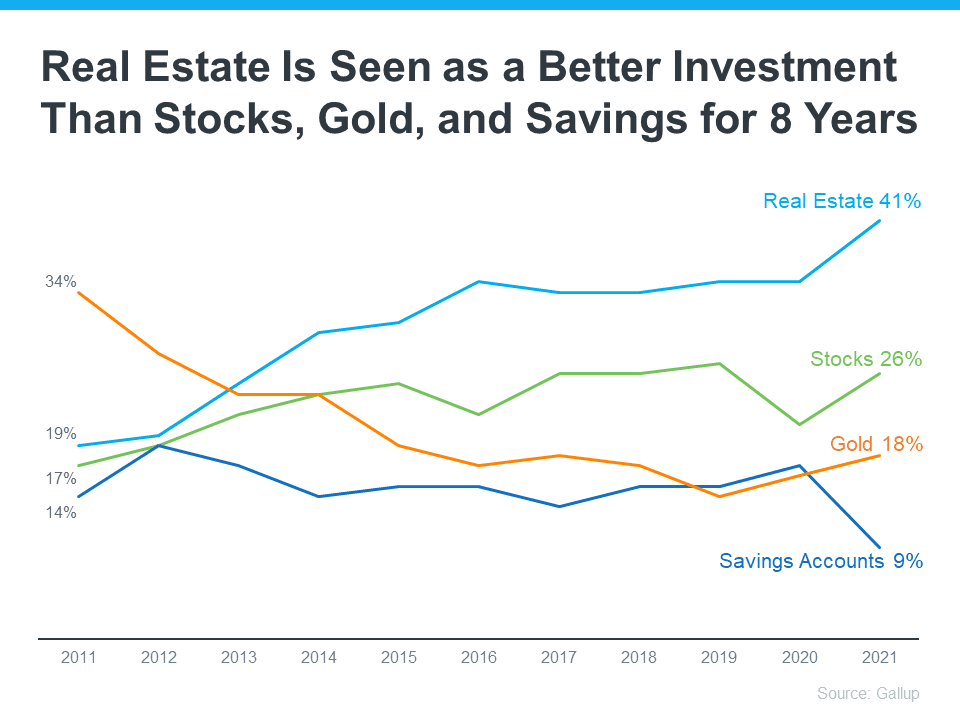 In this span according to the graph all other investments have taken hits other than stocks. Placing your money into a house is a pretty safe bet as long as you get the right financing. You can give Orr Team eXp Realty a call to get you to the right person for your pre approval letter and iron out what your financing will be.
When you purchase your home, you lock in your monthly housing payments, effectively shielding yourself from increasing housing payments. James Royal, Senior Wealth Management Reporter at Bankrate,
explains
it like this:
"A fixed-rate mortgage allows you to maintain the biggest portion of housing expenses at the same payment. Sure, property taxes will rise and other expenses may creep up, but your monthly housing payment remains the same."
If you're a
renter
, you don't have that same benefit, and you aren't protected from increases in your housing costs, especially rising rents. As a homeowner, your house is an asset that typically increases in value over time, even during inflation. That's because, as prices rise, the value of your home does, too.
Housing truly is a strong investment, especially when inflation is high. When you lock in a mortgage payment, you're shielded from housing cost increases, and you own an asset that typically gains value with time. If you want to better understand how buying a home could be a great investment for you, let's connect today Orr Team eXp Realty.